SEA PALMS VILLA FREE GOLF CART/HEATED POOL
                               
                                    RESORT LIKE ONE-LEVEL VILLA 5BR/3BA SLEEPS (14) W/PRIVATE REAR YARD & 12.6'X24'X6' DEEP POOL
WE WELCOME SPRING BREAKERS MAR/APR W/6-SEATER FREE GOLF CART PLUS HEATED POOL 84° NOTE: (6) NIGHT STAY MIN. WITH SAT/SUN CHECK-IN. We offer our Guests a FREE 2022 State-of-the-Art 6-passenger golf cart! NOTE: 5% DISCOUNT WITH ANY (7) DAY BOOKING 2023 - 
Crystal Beach is located right in the heart of Destin, south of New Hwy. 98, being a prime close-in "High Walk Score" location to (4) Public beach accesses, shopping, night entertainment & myriad eateries. Sea Palms Villa is a custom built one-level home with a serene Private rear yard (No multi-level adjacent properties viewing rear yard) 12.6' x 24' x 6' deep pool with heater optional, a large sunning deck area & extra Parking up to (4) vehicles! This pristine designer décor home is a 2,096 Sq Ft modern open airy one-level floor plan home allowing for easy Guest flow entertaining along with FREE FAST 300 Mbps Wifi + all new top end Whirlpool & Maytag appliances, 50 lbs. per 24 Hr under-counter ice maker, wine cooler and new kitchen granite counter tops. It also features a rear sun shaded covered porch for pool viewing. Just 2 blocks to several public beach entry points as well as quick access to Destin Commons directly across Hwy. 98 full of shopping, great food, theaters, entertainment & activities for all ages. You have a large 140' deep Live Oak private canopy driveway for cool summer front and side parking which means no need for toting your luggage a long way! A large 12' Breakfast bar and oversize dining seating are ideal for friends & family vacations. The Gathering area offers a 60' Samsung TV/Sound Bar system with Cox Advanced TV Premier 200+ channels entertainment center & radio/CD sound system with pool speakers. Each bedroom has Samsung TVs and the Bunk Room has a TV cassette player with young person's titles library. To accommodate (14) in the main House we just opened the full furnished 5th bedroom with (2) Twin Bunk Beds. Be sure to view our architectural floor plan rendering(s) in the photo gallery. We look forward to exceeding your vacation stay expectations and a relaxing visit to the most beautiful little spot on the Emerald Coast!                                                                      
HOUSE RULES & NOTES TO REVIEW & ACKNOWLEDGE:
1) NOTE:
WEEKEND rates apply to Fri - Sun nights
 | One Half (50%) Payment Due at Reservation & the final (50%) payment is due Thirty (30) days prior to Check In via Check, eCheck or Debit/Credit Card *
We Welcome Student/Under 25 & Special Event Groups and can sleep up to (14)  
2) Cancellations: SIXTY (60) Days prior to arrival - 100% refundable minus a $500 Administrative Fee. A written Cancellation must be received, no later than, by the 61st day prior to the arrival date 11:59 PM CST. Cancellations received after the 61st day, but within (60) days of the Check-In date, will forfeit 100% of any partial Payments to date and if full Payment made, minus the cleaning fee, as applicable. Long Term Rentals of (28) days or more are NON-Refundable. Our VR Agreement will describe and control any Cancellations and/or refunds. We highly suggest you purchase AIG Traveler's Cancellation Insurance: Copy the Link below & paste into your browser: 
https://buy.travelguard.com/tgi2/proc/productlisting.aspx?br=agentlink&arc=97908&agentlinkasp=yes&st=10&cn=1
3) NOTE: We accept only full week booking during holidays, local events, and Spring & Summer months (Saturday to Saturday Check-In and Check-Out.) Feel free to ask about any off season weeks or shorter off-season/available vacations! Please review all HOUSE RULES & NOTES, in detail, before Booking your trip so you're aware of any important FAQ that we've addressed for our Guests ahead of time. Only listed Guests permitted to occupy are those stated in the reservation; this includes any Guests "stopping by" or visiting. Disclose extra Guests immediately or expect loss of any security deposit and/or eviction. MONTHLY RENTALS: Utilities water/electric included up to $250, you will be Invoiced the difference.
4) NOTE: Pets Allowed - Dogs only < 40 lbs. (1) $200 & (2) $350
per sta
y and
Pet Fee is Non-Refundable
. Dog(s) should be crated when left unattended by Guests. All Dogs
must be approved, before Booking,
for Property Insurance purposes. Dog(s) may NOT enter the pool due to City/State Health Codes. Dogs found in the pool may result, at Rental Management Company's sole discretion, in immediate Termination of the Rental and Guests/ Tenants will be given Notice to vacate the property within Twelve (12) Hrs. 

5) NOTE: Heated Pool, if included in your stay, will be set @ 82° and may be set higher @ Max 86° for a modest $10 daily Fee - Check with Manager for details...

6) NOTE: Owners may occupy the Guest House during your stay but will NOT be using the pool or common areas.
7) NOTE: MARCH/APRIL/MAY UNDER (25) SPRING BREAK STUDENT GROUPS
MUST BRING $50 CASH @ PERSON AT TIME OF CHECK-IN FOR REFUNDABLE DEPOSIT
- FREE HEATED POOL IS SET @ 82° MAY BE SET HIGHER @ MAX 86° FOR A MODEST $10 DAILY FEE - PAID @ CHECK-IN...
8) NOTE: Rates are based on (12) Guests, over (12) Guests to a maximum of (14); Children under age (2) are not included in the total Guest count. In an effort to make this prisitine property available to largest array of Groups the rental rates posted are based on up to (12) Guests. After (12) Guests, there is an extra per Guest Fee of $25 per person per day, up to (14) Guests.
NOTE: THE HOUSEKEEPING ISSUES BELOW WILL RESULT IN THE FOLLOWING BACK CHARGES
$50 - Leaving food items on the stove or in the oven.
$50 - Not pre-rinsing and placing all cooking/eating ware in and starting the dishwasher.
$50 - Not emptying interior trash & recycle bins and placing into the outside green or yellow curbside trash bins.
$50 - Moving/rearranging furniture, outside grill or tampering with electronic equipment, TV's/controls/routers/sound systems, etc
$50 - Eating any food items, including but not limited to; chewing gum, lollipops, gummies, ice cream cones, in the swimming pool.
$50 - Using any ceramic or glass ware items in the swimming pool area.
$50 - NOT lowering the pool side umbrella at night to prevent wind gust damage to glass table top or furniture. Guest will also be responsible for any damage caused by wind gust.
$50 - Use of sparklers, flammable items or fireworks on the property.
$50 - Use of any tobacco products (including chew) in the house and on front & rear decks or while in the Street Legal Golf Cart.
$50 - NOT declaring any damage to Property Manager prior to Check-Out    
ADDITIONAL INFORMATION ABOUT RENTAL RATES:
NOTE: PUBLISHED RATES AND/OR MINIMUM DAYS MAY BE CHANGED AT ANY TIME, WITHOUT NOTICE, PRIOR TO ANY EMAIL OR TM CONFIRMATION FOR ANY REQUESTED BOOKING. A 2% CC PROCESSING FEE WILL BE ADDED TO ALL RENTALS.
NOTE: the 2% CC Processing Fee can be waived if payment made thru: 1) Zelle 2) Venmo or 3) Square ACH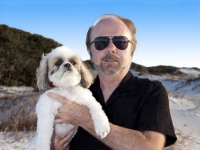 No Visitor Reviews Available