Bob's Place at Crystal Beach
Welcome to Bob's Place condo on Crystal Beach! We have a new video! Check it out on your lap or desk top computer.  It will be third in the photos section.  

Our Penthouse at Crystal Beach, "Bob's Place" has a new kitchen and two new baths. Our mission is to be a major contender for your next beach vacation! This three bedroom, third floor condo, with corner windows, directly on the beach will take your breath away.  Restaurants and shopping are within walking distance, a short bike ride or drive. Whole Foods and Publix are five minutes away in the Destin Commons area along with movie theaters, bowling alleys and all sorts of great entertainment. When you check into Bob's Place you'll find even more suggestions in our welcome book as to the best dinner specials and happy hours in our area. 

There are few places in the world where you can catch the sunrise and the sunset from one spot. This is possible at Bob's Place as we face south and are right at water's edge. There's nothing quite like this beach and if you're into photography, you will never get more incredible shots than on our beach at sunset. We provide complimentary Seasonal Beach Service (April 1- Oct. 30) which includes one beach umbrella and two chairs. Should you need more, there's usually chairs,  etc. in our closet so check there before you hit the beach store.

*Charcoal grills and a picnic table are on the first floor. 
*We have free wifi, cable and a stockpile of DVDs. 
*There are two coffee makers: one drip and one for K-cups. Bring your favorite flavor.
*A fully stocked kitchen lets you can play master chef or just make a sandwich. 
*Bathrooms sport shampoo, conditioner and body wash dispensers so no need to bring those items. 
*There's also laundry detergent for the washer/dryer and cleaning supplies. 

 We hope you consider Bob's Place for your next beach vacation. We will work very hard to make you a loyal guest for this year and all the years to come for your "toes in the sand" adventures. Some ask about the name of our condo. In loving memory of my father-in-law who left us for a better place in early 2017. We think he would smile. :-) We do not offer any refunds for any reasons , except a named Hurricane. Should you have a concern regarding fulfilling your travel commitment , please purchase travel insurance thru a company like Alianze, etc. It will cover you for ANY trip interruption and is very inexpensive. My husband and I travel insure every trip and it has paid off handsomely several times.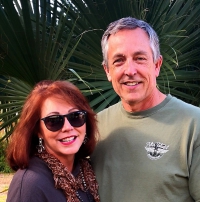 No Visitor Reviews Available