Green Reef 19/Dolphin's Run

Beachfront rentals in Destin, Florida are easy to find. After all, beachfront is the best–and really, the only—way to experience this surreal slice of Florida's Gulf Coast. But Dolphin's Run at Green Reef, a 4-bedroom, 3.5-bath Destin townhome rental (sleeps up to 12), jumps ahead of the pack with extras that take Florida beachfront vacationing to another level.  
 
Perks include your own private beach and 3 levels of deck space suspended above the pristine Destin coastline. And at Dolphin's Run, we hand-selected every finish and piece of furniture to create an upscale seaside haven that still feels like home.
 
When we found this place on the beach a decade ago we knew it was special—and many of our guests agree! Often, our guests return year after year to add more Destin memories to their treasured collection. 
 
Your Own Slice of Destin Beachfront
 
An incredible counterpoint to packed public beaches, the sugary Destin beachfront just beyond your back door belongs only to you and your group. Wade, snorkel, toss a Frisbee, introduce the little ones to the ocean, hunt for seashells, or sunbathe on sand as soft and white as angel food cake. All without sacrificing personal space to dozens of other beachgoers!
 
And no other Destin vacation rentals on the beach can boast outdoor living quite like this.
 
Here, 3 levels of spacious oceanfront decks provide conversation areas, sunbathing spots, dining in view of the sea, and hidden nooks to tuck into for solitude during your group vacation.
 
Lounge in the plush outdoor living room accented with cushioned lounge chairs and Asian antiques. A warm Floridian breeze blows through and the sound of the rolling Gulf waters contributes the soundtrack. Meanwhile, your group's grillmaster can sear fresh fish on the stainless gas grill and serve it seaside at the outdoor dining table with seating for 12 people.
 
If you're going for beachfront—you might as well really go beachfront! Everyone from young kids to teens to parents to grandparents will find their perfect place at Dolphin's Run.  

We've been renting our property since 2004 and have over 86 5-Star reviews on our longest running site.  If you'd like to read some of them.  If you do, you'll realize that booking through ecbyo.com is quite a bit cheaper.  In February 2016 starting adding a 6% "Service Fee" to anyone who rented through their site. As Owners, we were outraged by this additional fee to our guests since we already pay a listing fee.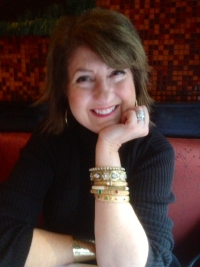 No Visitor Reviews Available