Sticks In the Sand #10B Private Bch 1 Bd END
Sleep where you can hear the waves and not the traffic!
The allure of Beaches of Miramar is as clear as our shoreline. We feature perhaps the best Florida beaches. Escape to a refreshing hideaway where you can unwind and rejuvenate. Admire the beauty of some of the best Gulf beaches. Marvel at the diverse architecture that defines our vibrant communities. Or learn about the area's rich history, culture, and wonders. We promise you an experience filled with lasting memories.
In the Heart of Old Destin. Sunchase town-homes are the original highly-desired beaches of Destin, and you can't get a better seat. You will be within walking distance to some of Destin's favorite Restaurants. 1 block from the Whales Tale There's no pool here, but the ocean is all yours. Just step off your deck onto your own beach.
A 5 min drive of outlet malls, many restaurants, and other retail shopping. Want to go to the Destin Harbor, then give yourself ten minutes driving time, and you're there.
Close to everything, comes with everything.
Purchased in 2021 this newly remodeled 1 bedroom end unit is a 'NO SMOKING / NO PETS property. It has1 main room with 2 beds in it, 1 bath and sleep 2 to 3 people comfortably.
While technically a 1 bedroom it sleeps more like studio with all the main seating and sleeping area in the main room. The unit comes fully equipped has a king bed and queen sofa in the master bedroom overlooking the ocean with a private balcony. Full kitchen is in the hallway there is a large master suite bathroom and a laundry room with Washer/Dryer.
The private balcony is equipped with chairs for a relaxing evenings in the breeze. A gated staircase allows all renters direct access to the beach and first floor balcony with an outdoor shower and beach chairs to take to the beach, The scenery is complete with both a breathtaking view of the Gulf and the sounds of the waves breaking on the beach.
There is one designated parking spot for this rental that accommodates 2 standard cars, and it is directly in front of the unit.
Beach Time
The scenery is complete with both a breathtaking view of the Gulf and the sounds of the waves breaking on the beach. Play in the beach all day and rinse off in the outdoor shower.
Lastly, no more looking for the perfect beach spot since the unit is deeded all the beach to to the water!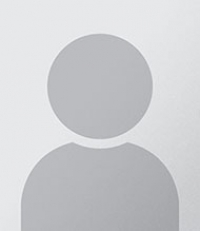 No Visitor Reviews Available