Highinsky!Hear/SeeWavesfromTopfloor-UnitA611
This 6th Top floor condo (Unit A611) has a nice HIGH and VERY CLOSE partial view of the beach from the east side of the complex. You can see and hear the ocean waves really well from my balcony. It has 2 bedrooms and 2.5 bathrooms. So it can sleep up to 8 people comfortably (it has 1 king bed, 1 queen bed, 1 queen sleeper sofa and twin bunk beds). This condo has a large 60 inch LCD TV in the living room with surround sound and a large 50 inch LCD TV in the master bedroom with surround sound and 32 inch LCD TV in the guest bedroom. It also has DVD players in each room. This condo has been UPGRADED recently with new living room furniture (including leather couches) and tiled flooring. Also, our kitchen is fully stocked with all the extras that you can think of, such as a coffee maker & coffee grinder, blender, cake mixers/pans, pizza roller/pans or even a pancake griddle, for all of those guests that like to stay home and cook their own dinner.

I have a total of 4 Waterscape condos and here are their ECBYO.com listing #'s: 4637, 4638, 4176 and 4177. If this Unit A611 condo (ECBYO.com # 4176) is already booked for your dates, I have 1 other Waterscape condo that has (2 bedrooms and 2.5 bathrooms)--ECBYO.com # 4638 (Unit A527). I also have 2 other Waterscape condos that has (3 bedrooms and 3 bathrooms)--ECBYO.com # 4637 (Unit A601) and 4177 (Unit A501). So if this condo is booked for your dates, then check to see if any of my other 3 WATERSCAPE condos may be open-- BOOK NOW before the dates are gone!!!!

I also have another website that has all 4 of my Waterscape condos together on 1 website to make it easier to keep track of everything WCRBO.com (which stands for Waterscape Condo Rentals By Owner.com). If you have any questions or if you're ready to book a reservation, you can easily reach me by phone (228-669-1008) or email (and I get voicemail and text on my phone). I own and manage all 4 of my properties myself and so you are dealing directly with the owner (not a management company). Also, don't book through the VRBO website because they will charge you a booking service fee. I will NOT charge you any booking fee at all.

***RATES***
Sometimes it gets very confusing when guests try to find out the rates for their vacation. For example, certain websites will ONLY give you a nightly rates and so they won't show you directly and very easily that you will save alot more money if you book for a week (7 nights). So to create less confusion for the guest, I have created the base nightly rental rate as well as the weekly rental rate (not including the $165.00 cleaning fee and 12% tax). So here are the rates for each season (and so you will see that if you stay for a weekly 7 night rental you will be getting 1 to 2 nights FREE for certain seasons of the year (which is ONLY for the Winter, Early Spring, Spring, Late Spring, Late Summer and Fall seasons). Please read about these rates below.

10-24-20 to 2-19-21      $160/pm and $835/week (Winter)
2-20-21 to 3-5-21          $195/pm and $1,235/week (Early Spring)
3-6-21 to 4-9-21            $300/pm and $1,835/week (Spring)
4-10-21 to 5-14-21        $195/pm and $1,235/week (Late Spring)
5-15-21 to 5-21-21        $300/pm and $1,835/week (Early Summer)
5-22-21 to 7-2-21          $2,735/week (Summer)
7-3-21 to 7-9-21            $2,935/week (4th of July week)
7-10-21 to 8-13-21        $2,735/week (Summer)
8-14-21 to 9-3-21          $300/pm and $1,835/week (Late Summer)
9-4-21 to 10-22-21        $195/pm and $1,235/week (Fall)
10-23-21 to 2-18-22      $160/pm and $835/week (Winter)
2-19-22 to 3-4-22          $195/pm and $1,235/week (Early Spring)

***Snowbird (monthly) rates: One or more (multiple) monthly rentals are available!! You have to stay for a minimum of 1 month. Earliest start date is at the start of the winter rates (starts on 10-24-20). Snowbird rates stop after 3-5-21. The snowbird rate is calculated nightly $47.50 per night. Extra fees are the cleaning fee (1 time $165 cleaning fee after your departure) and 12% lodging tax. We also have a large OUTDOOR HEATED POOL during the winter months and there are 2 hot tubs that are also on site (for the entire year)!!!
.
***FAQ***
1. Check in time is after 4:00 pm Central Standard Time and Check out time is at 10:00 am

2. Cancellation/Refund policy--All 5 of my properties at Waterscape have a NO Cancellation and NO refund policy. So that means that all sales are final and there will be NO refunds for guests leaving their vacation early, nor for any other type of reason at all (including hurricanes/storms, illnesses, pandemics such as Covid-19, evacuations of any kind (including mandatory evacuations for any reasons at all). If renters are concerned about possible future cancellations/refunds for any other reason, it is strongly encouraged for them to obtain travelers trip/vacation insurance BEFORE they arrive on their vacation (because all sales are final and no other refunds will be permitted). So please check with getting travelers insurance BEFORE you decide to book your reservation.

3. Waterscape condos--(Price versus the view)--I have 5 properties with different locations in the building (2 on the first floor, 2 on the 5th floor and 1 on the 6th floor). So some of my condos that don't have much of a view are priced much cheaper than my condos with a much better view. So please research all 5 of my properties BEFORE you send a booking request. Some people want the best ocean views at Waterscape and don't care about the higher price whereas some guests will prefer the cheaper price and not care so much for the balcony view. So please inquire if view or price is more important to you before you book your reservation.

4. NO SMOKING and NO PETS allowed anywhere in my condo. I have a strict rule about this because I have a child with severe allergies/asthma, plus Waterscape resort has a NO PET policy. Anybody who violates this rule is subject to being evicted immediately and without any refund.

5. Restricted age limit--babies, kids and entire families are all welcome to stay in my condo. However, the oldest person renting my condo has to be at least 25 years old. Anybody who violates this rule is subject to being evicted immediately and without any refund.

6. Free Beach Service with all 4 of my Waterscape condos from March 1 through October 31, 2021 and 2022 and every year!! (which gives you 1 free beach umbrella and 2 beach chairs for every day of your stay). So that's one less thing that you have to pack in your car for your vacation! 

7. Linens/towels are all provided for your stay (bring your own beach towel for the pool and/or beach).

8. Housekeeping is not a daily service and it is done after the guests departs.

9.  FREE high speed internet (secured line) and FREE local and long distance phone calls. Portable phones with answering machines are available in the condo.

10. We also have several FREE VIDEO GAMES (XBOX 360) that are provided during your stay. We have wireless and rechargeable wireless game controllers. We also have several video games (such as Madden NFL Football, NCAA Football, NBA Live, NHL, FIFA Soccer, Tiger Woods (PGA Tour), Virtua Tennis, Table Tennis, Project Gotham Racing 4 (PGR4), several Lego games (Star Wars--The Complete Saga, Indiana Jones, Kung Fu Panda, Harry Potter and Batman). You can also bring your own games if you like.

11. Multiple Waterscape condos to rent--Remember that if this condo (Unit A527) is booked, I do have 3 other condo that are available (see all of my Ecbyo.com listing numbers below).

4637 (Waterscape--Unit A601)--3BR/3BA condo (sleeps up to 10 people)
4638 (Waterscape--Unit A527)--2BR/2.5BA condo (sleeps up to 8 people)
4176 (Waterscape--Unit A611)--2BR/2.5BA condo (sleeps up to 8 people)
4177 (Waterscape--Unit A501)--3BR/3BA condo (sleeps up to 10 people)

12. Waterscape resort (AMENITIES) description:

       Lazy river--that is located right in front of the beach!!
       2 hot tubs and 2 large swimming pools (one swimming pool is heated for those cooler winter months) with a 10 foot waterfall between levels.
       Multiple pool decks for sunbathing and one of the pools has a zero entry point.
       An additional shallow wading pool with built-in water toys, a boat with a waterslide for young children and a play area adjacent to the wading pool with playing equipment for toddlers         and older children
       Barbecue areas complete with several gas grills (8) scattered throughout the center courtyard for family gatherings
       Courtyard pavilion ideal for parties and get-togethers with residents, family or guests
       Fitness center overlooking the pool/waterfall (with LCD HDTV screens on all 'Life Fitness' exercise equipment/machines: 3 treadmills, 3 elliptical machines and 2 bicycle machines).

Waterscape is one of the newest beach front condos in Okaloosa Island, Florida, that provides all of the first class amenities that you would expect in a premier condo resort. Once you stay at the Waterscape you'll find that there is no other resort that can compare. So book now and reserve your vacation plans with us. We hope you enjoy your stay.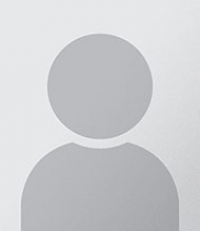 No Visitor Reviews Available