Waterscape C601, Remodeled! A
2 Bedrooms Both with King Beds with memory foam mattresses
1 Queen pull out Sofa bed with memory foam mattress
Seperated Bunk Area: Twin Bunk Beds(2) TV with Netflix, Xbox with 2 rechargeable hand controllers, 2 Xbox game
4 Beach Chairs, 2 Umbrellas, and beach wagon

Imagine yourself where every member in you family was having an amazing time, you never heard I'm bored, can we go now or when can we leave. The question they will be asking is can we stay one more day or when are we coming back. You have found it! Waterscape has three amazing beautiful blue water pools and every amenity to make your trip amazing with all there is to do!   

Cancelation Policy: Full refund 31 days prior to arrival.

The beach items allow you to move away from the crowd and social distance. You have the comfort of your own items to enjoy, leaving you with no worries who sat there before you. Beach wagon gives you ease to move about.

The 10,000 square foot split level courtyard has something for everyone to enjoy. You can spend your whole day enjoying all there is to do with multiple water activity chioces. There is a fun filled play areas for toddlers. The little ones have their own separate gated space with a covered play area to protect them from the sun's rays while having fun playing on the splash pad, or in shallow pool area with a water slide, or in the play area. Watch them giggle as they enjoy the water and go from one activity to the next!  While they are playing you can enjoy socializing with all on the upper level with your neighbor or with you others in the next door gated area for the older ones while relaxing or taking a swim in the pool area for all to enjoy! (The upper pool is heated)

Wonder down to the lower deck where you can enjoy a zero-entry pool  (has handicap chair lifts) or play in the water on rope challenges or play under the falling raining Lily pads. Enjoy floating down the lazy river. Enjoy the two year round heated hot tubs.Hungry? Enjoy using the gas grills scattered throughout the lower level. The courtyard pavilion is for all to enjoy with family or friends new and old.

If that isn't enough enjoying the beautiful courtyard, Steps away you can enjoy the white candy sand beaches while taking in the beautiful blue water of the gulf . (March 1 – October 31 with weather permitting you enjoy the 2 rental chairs, 1 umbrellas)

As you enter the condo the bunk room tucked back and away on the left with a smartTV with Netflix on it to enjoy and an X-Box. with 2 rechargeable hand controllers and 2 games. Tucked away is a stacked washer/dryer for your needed use. Down the hall is a beautiful open kitchen with granite counter tops and stainless-steel appliances. The oversized kitchen is fully stocked for you to prepare your meals. Thoughtful items such as a toaster, blender and griddle, also a crockpot to make it easy to prepare your meal and forget it, it turns to warm once finished and waits till you're ready to eat. There are 2 bar stools tucked under a counter heigth flip out top on th expandable table to seat 2-4 in the kitchen or use it as a serving buffet. The dining area's table seats 6. Relax in the comfortable living space  with a full size sofa and loveseat to relax in while catching up about the day's events. (Living area has a queen size sleeper sofa and love seat)

There are 2 King beds.. One king bedroom has a private en-suite with a sliding glass door to the patio The other king bedroom has an attached bathroom to be shared with others.
From inside the condo or on the private walk-out patio you can enjot a staright on view of the complexes coutyard and a view of the gulf waters rolling waves. Start the day while enjoying a cup of coffee or end the day feeling the coastal breeze off the gulf while relaxing and chatting about the days events on patio which has an amazing view but far enough to give you privacy. At night the courtyard lights up.
The covered garage for parking, is steps away from your front door. conveniently no long hallways to walk to get to your condo. also steps away from the elevator to get to the courtyard and pools.

There is a storage closet across from the condo door which store beach items for your use. We have 4 beach chairs, an umbrella, sand toys for the kids, floats, a cooler and a beach wagon. Storage closet is large enough for you to store your beach items should you bring them.

Year 2019 Purchased
Must be 25 years of age to rent. If guest are under 25 years of age must have a parent with them.
Beach service is seasonal March  - October 1. 2 beach chair, umbrella.
In the storage closet across from condo front door for you use: 4 extra beach chairs, umbrellas, sand toys, beach wagon and more.  We provide 8 beach towels so you do not have to bring them with.

To get see acurate avaliable calendar and get quote visit getawaymoore.com.

Parking in covered garage. Additional parking in front of Waterscape in the parking lot for taller vehicles.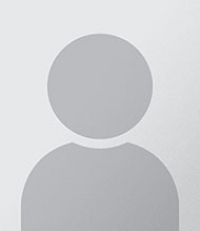 No Visitor Reviews Available