Born To Sun
Welcome to Born To Sun!

*Rates shown on this site do not include all taxes and applicable fees. Please visit our direct site or call to get a complete price quote.*
"Born to Sun" is a stunning 5,200 sq.ft. luxury home featuring 9 bedrooms, 10 bathrooms, a private pool/spa and an outdoor summer kitchen! This beautiful home was completed in 2016, and can accommodate up to 31 guests comfortably. All three levels of this home are easily accessible with the use of the private elevator. There is ample bedding throughout the home with 7 King suites, 1 Queen Suite and a custom-built bunk room for 7. A Brunswick pool table is located on the second floor, and the media room located on the third floor is perfect for kids in the evening.
"Born to Sun" boasts one of the largest private pools in the Frangista Beach community. The pool is approximately 30' x 20'. The attached spa offers built-in seating for 8. Swim up to the underwater bar stools or seat-ledges and relax at the in-water table. This is the perfect vantage point for the 60" TV located in the outdoor kitchen. You can also enjoy the pool deck while sunbathing on the 8 comfortable lounge chairs provided. At night, the beautiful LED lights illuminate the pool, making for a truly mesmerizing view. The fire pit is the perfect place to roast marshmallows and the back area is enclosed with a fence for privacy. You have the (most awesome) surround sound system to enjoy during your stay, Sonos! It is a full-home stereo experience, that you can adjust the volume throughout each room/area of the home and out by the pool, from your phone! Let's get the party started, shall we? From the app, you can connect to the existing iTunes account or browse through hundreds of pre-loaded or pre-selected playlists. You can also opt to completely turn the music off in one or two areas if you just want to keep it on one floor/area. It's the ultimate listening/feel good experience, with Sonos!
The summer kitchen has two KitchenAid gas grills, perfect for cookouts! There is also a commercial ice maker which can produce up to 200 lbs of ice during the day. There is a commercial grade margarita machine (available for rent) located in the summer kitchen and is perfect for making drinks on a hot day! This machine also makes delicious non-alcoholic drinks for the little ones!
Welcoming you into the home is a spacious living room with 12' ceilings. Relax and unwind on the sofa and chairs for while enjoying the beautiful views of the pool area. The dining area offers seating for 10 at the table, and 4 more at the breakfast bar. There is additional outdoor seating and tables located in the summer kitchen.
Continuing on the first floor, you will find the gourmet kitchen. Adorning the kitchen are the beautiful quartz countertops and a generous sized island that is perfect for preparing large meals. There is abundant cabinet space for storage. The combination of the stainless-steel appliances and Cambria quartz countertops create an elegant atmosphere. The elevator entrance is located just off the kitchen in the main hallway leading to the pool, laundry, and full bathroom. Completing this level, you will find a Queen Suite and a full bath just off the sitting area.
Upon entering the second floor, you will find the game room featuring a Brunswick pool table, large flat screen TV and a high-top table and chairs. There is also a large balcony off the game room, overlooking the pool for relaxation. Completing this level are 4 large King Suites, all with private baths. One of these King Suites includes 2 sets of twin bunks in the room.
On the third floor you will find a media room with a large TV and a gaming console. There is a bath shared between the bunk room and media room. This floor also has 3 additional King Suites with private baths. The Master King Suite features 2 sets of custom twin bunks. There is a custom-built bunk room with 1 set of full-over-full bunks, 1 set of twin-over-twin bunks, and 1 individual twin bed (sleeps 7).
Born to Sun is in the Frangista Beach community which consists of mostly vacation rental homes where families come to vacation and spans approximately 4 blocks. The neighborhood has a 400-yard private beach which you must have a code to access. This home is within walking distance of shopping, dining and beach access.
*Handicap-Accessible:
All common areas of this home are located on the first floor along with a queen suite with its very own private bath and features a wheelchair accessible ramp entering into the home along with a elevator that services all floors.
*This home requires Sunday to Sunday rentals during our Summer Season and Saturday to Saturday rentals during our Spring Break Season.* * No College/Student groups allowed. all renters must be 25 and older with the exception of children in families.

*Per HOA, no tents or canopies permitted on the private beach.*

*Per HOA no RV, Camper or Trailer parking allowed at the home or within the neighborhood. Please not street/grass parking is prohibited.*
*Weddings/Events – All weddings/events must be pre-approved by Beach Reunion. A $1,500.00 event fee is required for any wedding or event. In addition, a $1000 refundable deposit is required for ALL weddings. Please note tents and canopies are not allowed on private beach due to HOA regulations.*

*Frangista Beach Homes: ONLY Homes located within the Frangista Beach HOA are not subject to the separate Walton County Permit. Only Beach Reunion's $1,500.00 event fee.
Additional Features:

Private Elevator- This home features a private elevator. This is an optional $350 fee to use during guests stays. Guests who opt out of the fee will not have the elevator for use during their stay.*Private Elevator for Baggage or Guests Unable to Climb Stairs ONLY.*
You will receive up to $245 credit (based on length of stay) toward complimentary beach gear when you book this Beach Reunion home! Browse and select available gear to include paddleboards, kayaks, bikes, umbrellas and beach lounge chairs. All gear will be delivered upon arrival and picked up upon departure. Maximize your vacation time by setting up your rental equipment needs before you even leave the house!
Electric Street Legal Golf Cart Rentals -
We offer electric street legal golf cart rentals to Beach Reunion guest ONLY and at a substantially lower rate than our competitors in the Destin/Miramar Beach area. If you're familiar with this area you know from past vacations they're popularity makes traveling to and from the beach a breeze and convenient for quick errands to the store, even for that last minute shopping spree! They also make shuttling services hassle free for weddings or events. By reserving a cart rental through us you won't have to worry about any of that unwanted dirt or sand getting into your car while trying to enjoy your vacation! 
For additional information on our electric golf cart rentals click here. 
Pool Heat -
From October 1st - May 1st, the private pool/spa can be heated for an additional $75/day or $525/week. Pool heat must be purchased for the entire stay.* Please note this home features an overflow spa. This is different than a stand alone hot tub and will not reach temperatures over 86 degrees. The spa and pool share the same heating elements and circulation system and cannot be heated seperately. If pool heat is not purchased or dates fall outside of 10/01-05/01, the spa will NOT be heated.*
Seasonal Beach Chair Service -
Our complimentary seasonal beach service is offered for our Summer/Fall 2021 months. This includes 4 chairs and 2 umbrellas set up daily on the beach from 9am-5pm. Our  Season begins on March 1, 2021- Ocotber 31st, 2021.
Bicycles
- 4 Adult Bicycles are provided between March 1 and October 31st Annually! Take a ride down Scenic Highway 98 and Enjoy the Sunshine. 
Margarita Machines -
Beach Reunion is proud to partner with Firefighter Margaritas, and offer the rental
(for an additional cost during your stay)
 of a commercial frozen drink machine (margarita machine) which produces beverages usually only found in restaurants and bars. These popular machines allow you to enjoy your favorite frozen drinks and/or virgin slushies pool side or while lounging on the beach. They are the perfect addition to family vacations, weddings, business retreats, golf outings, fishing trips, church groups or any other type of gathering.
For additional information visit our Margarita Machine page.
House Layout
First Floor (Sleeps 2)
Living Room
Dining Room
Queen Suite with Private Bath (sleeps 2)
Full Bath
Second Floor (Sleeps 12)
King Suite with Private Bath (sleeps 2)
King Suite with Private Bath (sleeps 2)
King Suite with Private Bath (sleeps 2)
King Suite with a 2 sets of Twin Bunks, Private Bath (sleeps 6)
Game Room (with Pool Table)
Laundry
Third Floor (Sleeps 17)
King Suite with Private Bath (sleeps 2)
King Suite with Private Bath (sleeps 2)
Master King Suite with a 2 sets of Twin Bunks, Private Bath (sleeps 6)
Bunk Room with 1 Full/Full Bunk, 2 Twin/Twin Bunks, Single Twin Bed and Shared Bath (sleeps 7)
Media Room (featuring gaming console)
Laundry 
Concierge Services
Our concierge can assist with golf, dining, water sports, fishing trips and other services prior to your visit or during your stay. Make the most of your vacation in the Panhandle!​
CHECK IN 3:00 PM (CT)    |    CHECK OUT 9:00 AM (CT)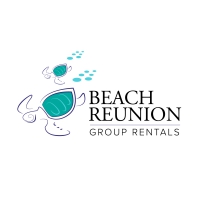 No Visitor Reviews Available