Majestic Sun: 907B Pelican's Perch
This is a beautifully decorated 1 bedroom, 2 bath condo in the beautiful Majestic Sun on Miramar Beach.  Pelican's Perch has a king bed in the bedroom with a memory foam mattress, decorated in soft relaxing colors, and is a tribute to our sea turtles. There are bunk beds in the hallway and the living room is furnished with a queen-size sleeper sofa with a comfortable mattress.  You have ample seating for 6, including 2 recliners, a rattan chair, and 2 barstools.  Your dining table is a drop leaf, allowing for flexible seating for up to four people.  The master bath has a tub/shower combination and the hall bath has a shower, (both equipped with handheld showerheads) You also have a full-sized stackable washer/dryer.  The kitchen has beautiful Quartz countertops and is equipped with stainless appliances and all the small appliances one would need.  We have added more storage than can be found in most 1 bedroom condos.  The coffee table has a slide-out top where pillows and blankets for the sleeper are stored.  Our console offers more space to stash items.   In the kitchen, we have added a free-standing cabinet that also has convenient storage.  After many years of renting we knew extra storage was definitely a must when we purchased our own unit.  We know you will enjoy the relaxing, serene, atmosphere we have created.  Your balcony is furnished with a pub table with seating for 4, (no more peeking through the rails to see the dolphin playing), and a deck box where we have stored beach chairs for adults and littles. We also furnish 6 beach towels for your convenience and ask that our guests launder them before leaving so they are ready for the next guest because housekeeping does not have time to do laundry on turnover days. There are playing cards and board games to help keep your family entertained, wall-mounted TVs in the living room and bedroom, and a blue-ray player in the bedroom room.  The views from the kitchen, living area, and balcony are absolutely spectacular.  One couldn't get this view if we were located on the sand.  You have 180 degrees of totally unobstructed views, to the South, East, and West. There are several restaurants and bars within walking distance.  A well-stocked gift shop on the 1st floor that is very handy in case you forgot to pack a few necessities.  The resort has a large outdoor pool. Also, an indoor pool for our guests to enjoy if the weather doesn't permit going to the beach.  You will have access to 5 other pools on the Seascape property.  There are two hot tubs in the pool enclosure for your enjoyment. If you can't leave your workouts behind there is a fully equipped gym to use while enjoying a view of the beach.  You can enjoy free tennis, (court reservation required), and free pickleball.  There are two great restaurants. on the grounds, and several within easy walking distance. We think this is one of the absolute best locations to spend a relaxing week, or two, or just a long weekend.  Snowbirds are welcome from November through March.
Please Note:  Majestic Sun has a, strictly enforced, NO SMOKING policy.  Anyone caught smoking inside the condo, or on the balcony, will be fined.  The policy states you must be 50' from the building when smoking.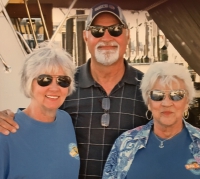 No Visitor Reviews Available