Dune Pointe 401
Dune Pointe is a small boutique complex with only 20 units, which allows for plenty of privacy.  This lovely 4th floor unit is has Direct Beach View from your balcony with plenty of dolphin watching and listening to the waves.  The pool area is very secure and is never overcrowded.  The pool is heated during the winter months and there are chairs available for lounging around the pool.  There is a grill available for your use as well. 

You are only steps to the beach and included in the rent is a daily beach service with two beach chairs and an umbrella set up for you each day.  

You're going to love staying in this newly refurbished home featuring a beautiful ocean view, fresh paint, and new cabinets and flooring! Relaxation awaits you on the Gulf of Mexico at the sublime shore of Okaloosa Island Beach, where you can take a lovely stroll on the sands and find yourself on the pier, gazing out into the emerald green waters of the vast ocean. You can also have a fun-filled day at Wild Willy's Adventure Zone, where you can bring the whole family for an adventure. 

The open floor plan living area affords you gorgeous views of the water from the entire living area.  The spacious updated kitchen, the living area, and the dining room all have views of the beautiful Gulf Waters.  The beautiful soft gray leather sofas are so comfortable!  The kitchen is appointed with all of the dishes, utensils, cookware and appliances you could want.  The laundry room has a full size new washer and dryer for your convenience as well as an iron and ironing board if needed.  

There are two king suite bedooms plus a full Murphy bed, which sleeps 6 people.  I have also included a Pack - N - Play for the little ones.  There is gorgeous water view from the larger than average balcony with new furniture.    

Within the condo, you'll find a large smart TV, where you can stream all of your favorite TV shows and movies right from the comfort of your own couch. You'll be in awe of the spaciousness of the home, fully equipped with a full kitchen and stainless steel appliances so you can cook up a delicious meal for yourself and your guests. Step onto the balcony and breathe in that cool, refreshing coastal air as you sit down in one of the chairs and kick back on your sweet vacation. Or if you're feeling like letting your muscles relax, you can head down to the first floor and swim around in the pool with your friends. This will be a trip you won't forget anytime soon.

I purchased this unit in December of 2022 so I have no reviews at this point, but I own another unit on the same beach and I receive 5 star reviews.  We personally own this property, but we engage a property manangement company, Vacasa, to ensure that your stay is in a clean comfortable condo and that any issues that yiou have will be addressed immediately with a full stafff.  I sincerely hope you enjoy your stay as much as we enjoy staying in this unit.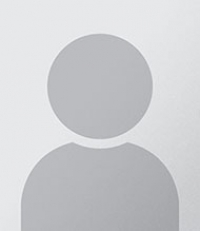 No Visitor Reviews Available