The Holiday - HGTV
Click Here to Contact Owner Directly
Rarely available, this cottage has been renting By Invite Only in 2021 and has a wait list most weeks. Dream location overlooking the east end of Rosemary Beach with privacy - a private pool (with volleyball net; can be heated), over 2000 sq ft of patios and decks (covered and full sun), bed swing, hammock - lots of private outdoor space and gulf breezes.
*Additional photos to be posted *Contact owner for stays shorter than 7 days.
The ultimate charming beach cottage adjacent to and overlooking Rosemary Beach on idyllic Winston Lane. PRIVATE POOL CAN BE HEATED (pool heater fee $35/day). Renovated for an HGTV show, the cottage is one house East of Rosemary Beach, south of 30A, 6 houses from the beach.
The cottage has 2 BRs, 2 full baths, a gourmet kitchen, over 2000 square feet of decks and patio space with outdoor living, hammock, swing... Perfectly located in a walking/biking community. One of the last of the charming classic Inlet homes, but renovated for an HGTV show with modern amenities.
The space has been utilized brilliantly and offers tons of storage and comfortable living for six guests.
Outdoors:
Less than 300 steps from the beach along pretty Winston Lane, relax or play volleyball in your large pool (pool can be heated). Enjoy the flowering gardens and lemon trees, have an outdoor shower or hang out on the 1152 sq ft covered patio with outdoor living room and recreation area with hammock and bed swing.
Upstairs, the home's open floor plan and modern chef's kitchen open out onto the 200 sq ft porch overlooking coveted Winston Lane. With it's flower boxes and outdoor living space, have a drink or dinner on the deck, listen to the sounds of the Gulf and enjoy the great people watching that Winston Lane offers.
KITCHEN: provides all amenities and includes a large hidden pantry with tons of storage.
LAUNDRY: There is a full size washer/dryer in the pantry, ironing board, laundry supplies, etc.
BEDROOM ONE: one KING bed, large dresser and two closets that run the length of the bedroom. Overlooks garden.
BEDROOM TWO: very large bedroom with QUEEN size bed as well as built-in bunk beds, each with privacy curtains and separate tvs. The room has two large dressers, two desks with shelves, a giant walk-in closet with floor to ceiling shelves and a full ensuite bathroom (shower).
The SECOND FULL BATHROOM is in the hall, next to Bedroom One, and has a bath/shower combo and built-in shelves.
In a nutshell:
- 6 houses from beach walkover (300 yards), south of 30A
- one door from Rosemary Beach
- 2 BRs, 2 full baths
- over 2000 sq ft of decks and patio spaces
- private pool can be heated ($35/day), outdoor shower
- pool volleyball, hammock, bed swing
Other:
- whole-house water filtration system with water softener - no need for bringing bottled waters
- puzzles, board games, book lending library
- herb and flower garden
- private PARKING for 4 cars
Location:
- SE corner of 30A and Winston Lane, less than 200 yards to the Winston Lane beach walkover
- Directly across the lane from a Rosemary Beach children's playground and the Rosemary Beach tennis courts. 250 yards to the Rosemary Beach gym. Two blocks walk into downtown Rosemary.
- 20 minute drive from Northwest FL Beaches Int'l Airport (PCB)
You will have the entire property, pool and gardens/yard to yourself.
No pets are allowed.
No smoking is allowed anywhere on the property.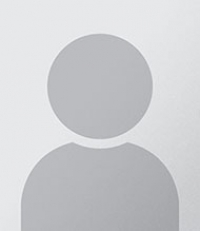 No Visitor Reviews Available