Pup Friendly "30APaws" on 30A! Pups Welcome!
AUGUST 12 - AUGUST 19 IS NOW AVAILABLE ~ COME STAY WITH US AND BRING THE PUP!
Thinking about the beach? Hoping for a well-earned rest, maybe a PAWS in a hectic/stressful reality? Well, gather up the pups and reserve a spot on the calendar at 30APaws, a Dog Friendly Beach Rentals newly acquired property on 30A!
Just a 60 second drive from 30A, 30APaws is a 3 bedroom/2 bath single story, classic Florida bungalow located in a laid-back local neighborhood. The property is a welcome destination & retreat, any time, any season. And be sure to include your pups, too!
From the front porch, and its welcoming and relaxing swing, enter the home's living room with its new 55" smart TV. Wifi connections are here. An open floor plan takes you past a circular dining room table (seats 6) into a well-equipped kitchen. A new washer and dryer, along with a valuables safe, are here as well. 
A hallway off the living area leads to three bedrooms. There's a generous sized king bedroom, with a private full bath. A queen bedroom, and another b/r with two full sized beds, share the second, hallway full bath. Hair dryers are provided. All bedrooms have smart TVs.
The door accessing the back deck is located in the dining/kitchen area. Outside, you'll find a gas grill, chaise lounges, and two picnic tables with umbrellas. These overlook a fenced-in backyard, a perfect play spot for your pup (no leashes needed here!). A storage box for beach toys, and some low-profile beach chairs, is located on the side of the house. A pull-wagon makes everything easier.
We're excited about this property and, based on feedback from first guests, they are, too. We all love the one story feature of the bungalow, its fenced backyard, parking for up to four cars, golf cart, and bikes, and the proximity to the West End's favorite beaches, restaurants and shopping (walk to some favorites). You're in local territory ~ Welcome! 
"We have enjoyed our month here, especially the front porch and backyard.  Aly especially loved laying outside and I enjoyed reading on the wood lounges with cushions.  The living room furniture was comfortable as were the beds.  As I mentioned before, we like to walk the Longlead Path so having it so close was nice"
"The pictures just did not do this home justice. It is beautiful, very well kept, and close to the beach. We rented bikes for a couple days and used those to go back and forth to the beach and shops. The fenced in backyard was perfect for the fur kids and it was nice to be able to sit outside with them after a long day at the beach and shopping. Pat was wonderful and her communication was quick. She was gracious enough to let us check in an hour early as we drove from Pennsylvania. She checked on us the night of checking in to make sure everything was as we expected. I will be staying here again when we come back to 30A 🙂 May 2023
"This place was the perfect fit for our family. It was close to the beach and shopping but then you could go home and relax away from the hustle and bustle. The fenced in backyard made it nice for our dog and he settled right in. The host made it easy to stay here and the neighborhood was friendly. Right down the street is a place to rent bikes and get ice cream so that was a bonus. We would definitely stay here again if we visit this area. expected. I will be staying here again." April-May 2023 
"Great dog friendly bungalow close to the action on 30A". April. 2023
"We came across this property while frantically searching for a place to stay while we attended our daughter's wedding – not hard by itself but when you add in three dogs it becomes more difficult. Pat was wonderful, the back yard was fabulous, great for the dogs and it was such a nice touch to leave dog biscuits for the pups. The entire property was beautiful inside and out, lots of room, great kitchen – well stocked. Perfect location, close to the beach, shopping, restaurants…"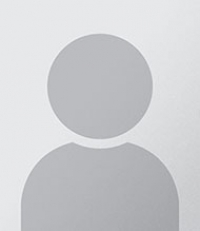 No Visitor Reviews Available