Sea Dreamer on Gulf Place
​WELCOME TO THE PLACE WHERE MEMORIES ARE MADE! Start your morning with coffee on one of our terraces surrounded by palm trees🌴, or enjoy an early swim in one of our three private pools 🌊. The inviting light and cheerful living area hold couches perfect for snoozing or movie watching; the boho wicker egg chair near the floor-to-ceiling windows calls out to be cuddled or read in. An open concept kitchen, dining, and living area are perfect for uniting everyone and making the most of every minute together.

Fill the beach wagon with sand toys, our Turkish towels, or wine and dinner for a sunset picnic and walk six quick minutes to the sandy shores (access to 3 PRIVATE BEACHES). Our pristine three-story townhome looks directly onto the Green (the main park) in Gulf Place and is nestled at the corner of the Scenic 30A corridor and County Rd 395, six miles from Seaside, Grande Boulevard, and Sandestin. This quintessential 30A community offers shopping, dining, and a vibrant community setting that is SUPER WALKABLE.

Leave your car parked at the house, you won't need it in this community because so much is within walking distance! Downstairs on the first floor of our building, you'll find Awakening Wellness Day Spa and Jade Nails, and one building over, you'll find nearly everything you need (or forgot!) at Steve's Market. A quick walk to restaurants, coffee, ice cream, shops, and more...we also offer 3 PRIVATE POOLS, 2 PRIVATE TENNIS COURTS, WALKING PATHS, SHUFFLEBOARD, AND CORNHOLE (directly behind our building). You'll have plenty to do in the sunshine, even on days not spent at the beach. 

Drop sandy shoes, treasured shells, and beach chairs in the first-floor mudroom and walk upstairs to enjoy each light-filled room decorated with intention. With 2,600+ square feet of travertine floors, high-end stainless steel appliances, a WINE FRIDGE, and upgraded fixtures throughout the kitchen and bathrooms, you can breathe deeply knowing this home is the perfect place for memory making to abound.

Whether you enjoy a cool drink on our deck and watch the sun begin its colorful descent 🌅, make use of the full kitchen, or want to bring dinner in, we have everything you need to recharge, eat, drink, and fill your vacation with laughter and fun.

☕️ 💕 Large Coffee Bar with Nespresso Machine, Keurig, Pour Over, Cold Press, French Press, Grinder, and more... perfect for us Coffee Snobs! 😉 Also, many CoffeeMate flavorings as well as GF/DF (Gluten Free + Dairy Free) Organic Coffee Flavoring/Syrups +  GF/DF (Gluten Free + Dairy Free) Creamers, Raw Sugar.

YOUR NEXT GREAT STORY BEGINS HERE!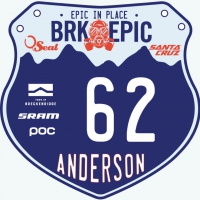 No Visitor Reviews Available