Venetian Palace
Welcome to Venetian Palace!

*Rates shown on this site do not include all taxes and applicable fees. Please visit our direct site or call to get a complete price quote.*
"Venetian Palace" is a magnificent 5,200 sq.ft. home in the coastal community of Frangista Beach. This beach home exudes serenity and peace and is the definition of spacious with 9 bedrooms, 9.5 bathrooms and sleeps up to 38 guests.As you enter the home, you're greeted by beautiful wooden columns, pristine tile flooring and a beautiful and open living area with plush leather couches and high vaulted ceilings. The spacious and fully-stocked gourmet kitchen features stainless steel appliances and plenty of counter space. The elegant formal dining area offers seating for 10 guests and there is additional dining space adjacent to the living area which provides seating for 6 guests. There is a media room on this floor with a large flat-screen TV and three rows of comfortable, theatre-style seating. For sleeping arrangements on the first floor, there is a Queen Suite with a private bath that includes a walk-in shower.
The second floor of this beautiful home features 3 King Suites and a bunk room. The bunk room features a private bath; 2 sets of queen-over-queen bunk beds; 1 twin-over-twin bunk bed; and a foosball table. Each of the King Suites come with private bathrooms.  One of the King Suites includes a built-in twin-over-twin bunk bed.
The third floor also features a bunk room and 3 King Suites. Similar to the second floor bunk room, this bunk room also features 2 queen-over-queen bunk beds and one twin-over twin bunk bed. Each of the King Suites come with a private bathroom. One of the King Suites features a twin-size trundle bed.
This home also features an outdoor kitchen with 2 mini fridges and a commercial ice maker that overlooks the 36ft. by 17ft. pool with built-in overflow spa. The pool is equipped with a swim out ledge that is shallow enough for children to play without being in deep water. The spacious deck is enclosed by a stucco 6 ft. privacy wall in the rear and landscaped with tropical plants surrounding the property. There are lounge chairs poolside for 10 people to relax and additional outdoor comfortable seating. Outside you can also catch your favorite team on the 47' TV!
The neighborhood of Frangista Beach consists of mostly large homes where families come to vacation. It spans the equivalent of approximately 4 blocks. The neighborhood has a 400 yard private beach which you must have a code to access. This home is also within walking distance to shopping and dining. Frangista Beach has a rich history that began when a family from Greece built a small motel and, subsequently, a little white chapel. Many brides are married on Frangista Beach and use the picturesque chapel for photographs. After visiting this neighborhood, you will understand why so many families choose to return year after year!
*This home rents only Saturday to Saturday during Spring Break and Summer months.* * No College/Student groups allowed. all renters must be 25 and older with the exception of children in families.

*Per HOA, no tents or canopies are permitted on the private beach.*

*Per HOA, no RV's, Trailers or Campers can be parked at the home or in the neighborhood. Please note no street or grass parking allowed.*

Weddings/Events – Not Permitted Per HOA
                                                                                       Additional Features
You will receive up to $245 credit (based on length of stay) toward complimentary beach gear when you book this Beach Reunion home! Browse and select available gear to include paddleboards, kayaks, bikes, umbrellas and beach lounge chairs. All gear will be delivered upon arrival and picked up upon departure. Maximize your vacation time by setting up your rental equipment needs before you even leave the house!
Electric Street Legal Golf Cart Rentals —
We offer electric street legal golf cart rentals to Beach Reunion guests only and at a substantially lower rate than our competitors in the Destin/Miramar Beach area. If you are familiar with this area you know from past vacations that their popularity makes traveling to and from the beach a breeze and convenient for quick errands to the store, even for that last minute shopping spree! They also make shuttling services hassle-free for weddings or events. By reserving a cart rental through us you will not have to worry about any of that unwanted dirt or sand getting into your car while trying to enjoy your vacation! We even deliver for free!
Pool Heat -
From October 1st - May 1st, the private pool/spa can be heated for an additional $75/day or $525/week. Pool heat must be purchased for the entire stay. ** This home features an overflow spa. This is not the same as a stand alone hot tub. This spa will not reach over 86 degrees and you must heat the pool. They cannot be heated separately. If you do not purchase pool heat during your stay, or your vacation dates are outside of 10/01-05/01, the spa will NOT be heated.**
Seasonal Beach Chair Service - 
Our complimentary seasonal beach service is offered for our Summer 2021 months. This includes 4 chairs and 2 umbrellas set up daily on the beach from 9am-5pm. Free beach chair service included from May 15th to August 14th 2021.
Margarita Machines -
 Beach Reunion is proud to partner with Firefighter Margaritas, and offer the rental 
(for an additional cost during your stay) 
of a commercial frozen drink machine (margarita machine) which produces beverages usually only found in restaurants and bars. These popular machines allow you to enjoy your favorite frozen drinks and/or virgin slushies pool side or while lounging on the beach. They are the perfect addition to family vacations, weddings, business retreats, golf outings, fishing trips, church groups or any other type of gathering.
 For additional information visit our Margarita Machine page.
House Layout

First Floor (Sleeps 2)
Queen Suite w/ Private Bath (Sleeps 2)
Home Theater featuring Large HD Flat-Screen TV, 6 Theater Recliners, & Microwave
Kitchen Area featuring Stainless Steel Appliances, 2 Dishwashers, 2 Full-Size Refrigerators, Flat-Screen TV
Breakfast Bar Seats 4
Dining Room Seats 10
Living Room featuring Large HD Flat-Screen TV
½ Bath
Second Floor (Sleeps 18)
Bunk Room w/ Private Bath featuring 2 Queen Sized Bunk Beds & 1 Twin Sized Bunk feat. Foosball Table (Sleeps 10)
King Suite w/ Twin Bunk Bed & Private Bath (Sleeps 4)
King Suite w/ Private Bath (Sleeps 2)
King Suite w/ Private Bath (Sleeps 2)
Laundry Room
Third Floor (Sleeps 18)
Bunk Room w/ Private Bath featuring 2 Queen Sized Bunk Beds & 1 Twin Bunk Bed (Sleeps 10)
King Suite w/ Twin Bunk Bed & Private Bath (Sleeps 4)
King Suite w/ Private Bath (Sleeps 2)
King Suite w/ Private Bath (Sleeps 2)
Laundry Room
Concierge Services
Our concierge can assist with golf, dining, water sports, fishing trips and other services prior to your visit or during your stay. Make the most of your vacation in the Panhandle!
CHECK IN 3:00 PM (CT)    |    CHECK OUT 9:00 AM (CT)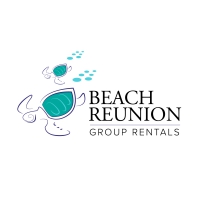 No Visitor Reviews Available