Inlet Reef 307
You will be hard pressed to find a nicer condo Inlet Reef 307.

307 is a Remodeled 2 Bedroom/2 bath, into a 3 BR / 2 bath (3/2019) and is a new rental unit.

The open floor plan of this condo allows you to take in the tranquil feel as soon as you open the door. The living room offers multiple comfortable seating options, all of which can see the stunning Emerald Green Gulf Waters and the large flat screen TV. Tasteful artwork is carefully placed to not distract from any of the condo views. 

The kitchen is spacious and neutrally decorated with ample granite counter tops. The kitchen is fully equipped with full size appliances to cook a full 5 course meal. All pots, pans, dishware, and utensils are provided all you need to bring is your catch of the day. If you're worried about being excluded from the group while cooking or missing the evening sunset, worry no more. The open kitchen allows you to see the whole living room and dining area. The dining table has seating for 7.

The converted breakfast nook is now a guest bedroom that has twin size bunk beds and a flat screen TV. The washer and dryer are also located in this room.

The second guest bedroom offers a Queen and Twin Size bed and a Flat Screen TV. The Guest Bathroom is accessible via the living room area and offers a combination tub/shower.

The Master Bedroom offers a King Size bed, Flat Screen TV, balcony access and an adjoining Master Bathroom. The Master Bathroom has a huge vanity/seating area and sink separate from the part of the bathroom. There is a second sink located in the room with the walk-in shower. Now everyone can get ready for the beach at once to make sure not an once of sunlight is missed.

The 3rd floor balcony is spacious and the perfect place to enjoy the beautiful view and the Destin Breeze.  Go head and make your reservation today and count down until your vacation in paradise.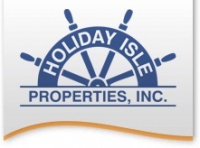 No Visitor Reviews Available