'The Art House' Miramar Beach
  BEDROOMS 
There's plenty of space for the whole family, with four comfortable bedrooms to choose from. For those looking for privacy, the cozy master bedroom features a king-sized bed and an attached bathroom. 
The queen bedroom sleeps two people, while another room has a king-sized bed and a bunk bed with a full bottom, a twin top, and a twin trundle. The fourth bedroom features the same style of bunk bed and is perfect for the kids.

  BATHROOMS 
Whether you prefer a bath or a shower, there's a bathroom for you. The 2 bathrooms are all stocked with the essentials, including shampoo, conditioner, soap, and towels. You'll find hooks to hang your things and large mirrors to help you look your best during your vacation.

  KITCHEN & LOUNGE 
The modern kitchen has plenty of counter space and all the basics you need to cook some great meals during your stay, including cookware, utensils, and appliances. The kitchen opens into the dining area, making it easy for whoever is on dinner duty to be a part of the fun going on in the lounge.

 Our guests love the unique decor of the common space. Enjoy the fun, eclectic vibe provided by the carefully chosen furniture and artwork while you spend quality time with your family or friends in the living room and dining area. The muted tones of the furniture are complemented by pops of color for an eye-catching finish.

  OUTSIDE SPACE 
Even though there's a beach just minutes away, you can't beat having your own private pool! Heating is available during colder months so that you can have a pleasant swim no matter what time of year you stay.

This home is the perfect family getaway, thanks to the fenced backyard area that provides a safe place for kids to play away from the pool. The pool-side loungers help you get some sun during the day, and great lighting means night swimming is still possible. 

 Plenty of patio furniture and a BBQ mean you can enjoy grilling and eating outdoors. If you're looking for a little privacy and want to get some fresh air, there's a lovely outdoor sitting area in the front, also perfect for having your morning coffee.

  Book Now & Let Us Take Care Of You In Miramar Beach!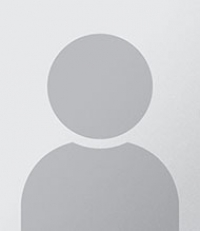 No Visitor Reviews Available