Pelican Beach 2011
Construction is occurring at this complex until end of Summer 2023. The balcony on this unit will be closed or view impacted until May 2023
Looking for the pinnacle of ocean views Destin offers? Do you wish to have no one above you, so you may sleep in peace without the sound of dining chairs grinding against tile flooring? How about a condo with no one to the right of you either, offering corner views of the Gulf of Mexico and all the city of Destin, even the Bay? Want to be on top of the world, able to see the as far into the Gulf of Mexico as the human eye allows? For the absolute best views in Destin, you must check out this top floor one bedroom, two-bathroom condo that sleeps six guests: Pelican Beach 2011. When you enter the remodeled condo, the Bedroom will be on your Left. The Bedroom has a King size bed, a wall mounted HDTV, HD Cable, a ceiling fan, a window with blackout shutters, and its own private Bathroom. This bathroom has a bathtub/shower combination.
Moving down the hall, you will notice Twin Size Bunk Beds built into the Hallway. As you pass the bunk beds, you will be swept away by the ocean views as the Living room and balcony come in to view, with the Kitchen to the left. The Kitchen comes with a plethora of beautiful quartz counterspace, bar seating for three guests, full size appliances, and all the pots, pans, silverware, and dishware needed to prepare your favorite feast. The Living Room offers a double sized corner window that stretch from the floor to the ceiling with a dining table set for four guests positioned adjacently. The Living Room also comes with two plush arm chairs, a new couch that doubles as a Queen Sofa Sleeper, a large coffee table, a wall mounted HDTV, HD cable, surround sound speakers, a DVD player, a ceiling fan, and a floor to ceiling glass wall with sliding glass doors built into it, providing both access to the balcony as well as staggering views of the Gulf of Mexico from both the Kitchen and the Living Room. The Balcony comes with three sturdy wooden lounging chairs and the best view Destin can offer. Ernest Hemingway couldn't put into words the true beauty your eyes observe from this balcony. From the Dolphins to the Blue Herons, from the Boats to the powder white sands of Destin's famous beach, to the emerald green waters of The Gulf of Mexico, the view from this balcony stretches for miles, one hundred and eighty degrees of pure bliss await as soon as you step into this twentieth-floor utopia. Without hesitation, book this property today if you are lucky enough to stumble upon it available for your desired dates. You'll almost be in Heaven in Pelican Beach 2011.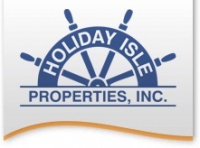 No Visitor Reviews Available