Sandprints, Sea and Sunshine 1BR 1BA
Condo, 1 Bedroom, 1 Bath, (Sleeps 4)

SANDPRINTS, SEA AND SUNSHINE. Great location for enjoying the wonderful beaches in Destin or just planning to head out for a day of fun and sightseeing. With the swimming pool just outside your door, you can take an early morning or late evening swim before getting on to more fun. Evenings on the patio are wonderful because the palmettos outside your door make you feel like you are in your own paradise.

Breakfast on your patio is out of the sun and provides just the right setting for your own pleasure. The kitchen is set up with everything you would need for a comfortable time away from your own home and has all you need for entertaining.

The bedroom is located just off the patio and has loads of storage and opens to the bath or to the laundry area.

Relaxation is the key here and you will have a carefree experience from the minute you walk through the door. Should you have children or two additional adults, there is a queen size fold-out sofa in the living area. With seating for 4+, you can even entertain guests who may be staying in other units or in the area.

Wanted to get a little work done while on your vacation or just keep up with your email? You have a WIFI to enable you to be in any area of the condo or patio to access your computer. The breakfast bar is a great location to set up your 'command' center.

There are restaurants in either direction from your door whether you want to head to the beach where you can rent chairs and umbrellas or you want to have Mexican food or Chinese. Shopping at the boutique for unique items or browsing the gently used furniture and clothing shop is fun at any day or time, especially if you want to take back souvnirs and great designer clothes. Or, you can drive golf balls just across from shopping which is less than a quarter mile away and play par 3 golf at the 9-hole course. Keywords: One Bedroom Condo just 300 ft to the beach, located near Pompano Joe's Restaurant and only 2 blocks from other restaurants and shopping (Tuesday Morning, Boutique, consignment), everything provided for your comfort - fully equipped with all the comforts of home.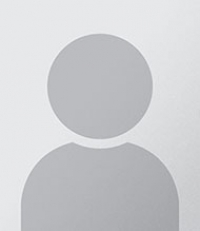 No Visitor Reviews Available