Luxurious Ocean Front Condo 4BR 3BA Sleeps10
Large 4 bedroom/3 bath ocean front condo. Professionally decorated & managed

Is your vacation time precious? Will you only get a week at the beach this year? Then why settle for cheap accommodations, lumpy mattresses, sandpaper sheets, outdated furnishings and cramped space? For a small additional investment in your vacation, you could have the best. And now more than ever, The Azure just makes sense. The building occupies a large swath of beach yet is only 6 stories tall. That means far less people at the pool & on the beach, short elevator rides and less traffic on the roads. If you want to be in the crowds and traffic jams brought on by 30-story developments don't worry, drive another 6 miles and you're there.

This outstanding 4 bedroom ocean front unit located in the Azure has been professionally decorated with high-end furnishings and premium bedding; the same that is used in Hilton Hotels. The fine mattresses, pillows and high thread-count sheets are better than what most people have at home. This is a huge almost 2000 square foot, TRUE 4 BR unit - no bunk beds in a closet masquerading as the real thing! Two of the bedrooms have king beds and 46' flat screen TV's. The third bedroom has a queen bed with a 40' flat screen TV and the fourth has two twin beds with a 32' flat screen. All bedrooms have Blu-Ray/DVD players. The den has an L-shaped, pull out sleeper sofa. The seating area is equipped with a 65' Samsung SMART TV with a premium sound bar to give you theater sound. We've even provided an audio cable to connect your MP3 player to the sound bar for music and an HDMI cable so you can connect your PC and watch Netflix, Prime or any other TV App. We include clear instructions with pictures to make connecting EASY.

All kitchen appliances are new, top of the line stainless steel LG products. The washer and dryer are new Samsung high capacity, high efficiency units. No details have been left out. We even put premium luxury vinyl tile - with the look of fine wood flooring in all bedrooms....The view from the patio is second to none, overlooking the emerald waters of the Gulf of Mexico. You will think you are on your own island with this secluded end unit with it's high-end patio furniture.

Beach Service for two is included with your reservation (2 beach chairs + 1 umbrella), during the warmer months. Just see the attendant near the foot of the beach walkway to get set up. They will gladly assist you in renting additional chairs as needed. Chairs may be rented in the off season by contacting La Vida Dolce (off season rentals are not included).

The Azure is so popular that check-in, especially on Saturday afternoon can be an exercise in waiting in line both at the front desk and for the lobby elevator. So we developed a solution to get you to the beach faster. Prior to your arrival we give you a unique door code. We recommend you skip the lobby altogether and park in the east side garage. Then take the east elevator up to the 4th floor and walk about 20 feet to the front door of unit 401. For reference, the east side garage is to your left as you approach the lobby from the street.

We looked at every detail that makes for a great family vacation: How far is the walk to the elevator? Where is the trash chute? How loud is the dishwasher? How can we assure the bedroom décor will please children, teenagers and young adults? Does the unit feel like an upscale beach retreat or a souvenir shop? Does the WiFi cover the entire Condo, including the balcony? How can we streamline the 'work' of checking in and moving in/out?

We took all our combined experience in seeking the very best beach vacation and rolled that in our business. We're sure you will be pleased and welcome your comments.

If you want this level of style and opulence, but do not need a large unit, see ECBYO listing #6654 for one of our smaller 4 bedroom units or ECBYO #6652 for our flagship 3 bedroom unit. Both are designed and maintained to the same high standards.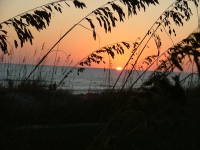 No Visitor Reviews Available