WATERSCAPE FWB/DESTIN Okaloosa Island, Fl
 We don't keep online calendar. Destin Florida Vacation Rentals,Navarre Beach Rental,Panama City Beach Condo Rentals,Perdido Key Condos,Condo Rental Pensacola Beach,Mexico Beach Florida Rentals. 
WE HAVE TECHNOLOGY BUT WE BELIEVE IN FRIENDLY ONE ON ONE COMMUNICATION BETWEEN GUESTS AND OWNER. PLEASE DON'T HESITATE TO CALL us at 404-934-7221 OR EMAIL US DIRECTLY: floridavacation7@hotmail.com.
We accept Visa/Mc. WATERSCAPE BEACHFRONT RESORT , Okaloosa island, Fort Walton Beach, Florida main north west, Florida north west, Florida, USA (Destin, Florida).
Save up to 20% by calling us direct instead of going thru any management co,we have No Service Fee or booking fees, Better Rates and better service beacause you would be talking to the owner, me! 
Imagine one of the area's most luxurious beachfront condominiums with every amenity desired, plus three beautiful blue swimming pools, waterfall and a lazy river. These beautiful U-shaped buildings surround a dramatic split-level courtyard that is the setting for great family fun with two hot tubs, barbecue grills, trellis-covered tables, children's playground and a handicapped accessible boardwalk leading to 490 feet of pristine beach. Each unit at Waterscape is angled to maximize the breathtaking views of the Gulf of Mexico through the floor-to-ceiling glass doors and windows. With its great location, varied amenities, a seasonal kids club, and fun water features, Waterscape is unrivaled on the Emerald Coast in setting the scene for family fun.
Check-in: 1110 Santa Rosa Boulevard, Ft. Walton Beach, FL 32548
Our accommodations:
----OUR GROUND FLOOR CONDO:
        +Master suite with King Bed 
        +Great Room has Daybed & Trundle(can be king bed or 2 twins)
        + Sleeper/sofa bed, Love Seat .
        +2 Full Baths .
        +Sleeps 6. 
----OUR 1st and 2nd FLOOR UNITS are identical to the ground floor 
             unit, except they have blaconies and views, please read the captions under each picture.
  
 ---Our Ground Floor Condo is Corner Unit offers Privacy, Convenient Walkout Access to pools ,Lazy River and the Beach directly from the living room through the furnished patio and the Palm gardens. The other two are identical, please read the captions under the pictures.
-FREE Wi-Fi INTERNET in all units.The nicest most exquisite condominium on Okaloosa Island.SPECTACULAR!. Directly on the beach. At Our Ground Floor unit a family of 6 can vacation here with king-sized bed in the Master suite,private full bathroom,closet and HD TV/DVD .The Great Room is furnished with sleeper sofa and love seat plus a Daybed with Trundle(can become a king or 2 twins) HD TV/DVD.
--Our  Condos are decorated with hi grade furnishings with an island flare. The condos feature 9 ft. ceilings, crown molding, all stainless steel appliances, granite counter tops. The kitchens are fully-equipped also includes Toaster,Coffee maker,blender,cookie sheet with beautiful cabinets and the sparkling new appliances compliment the granite counter tops and breakfast bar. All furnishings and decor are at true platinum level..All the amenities you'd expect and more.Perfect location between Destin and Fort Walton Beach, close to many restaurants, night spots and attractions--everything on your wish list!
We have a local manager that will take care of any needs that may occur while you are on vacation.We Never ask you to wire money using services such as Western Union or MoneyGram.
I know how it is to book a family vacation and worry about making the wrong choice. 
Let me give you the lay of the land for the "B" Units (where our condo B228 is located) so you can make a decision you'll celebrate when you get here.
 THE FACTS OF our Ground floor unit B230, 1st and 2nd floor units:
 
• GROUND-FLOOR UNIT. This ground-floor condo is perfect for families with little ones (no lugging strollers or beach gear up and down the elevators!).
 
• SERENE LAWN VIEWS: Step off your private patio onto an immaculately manicured lawn. Tucked under palms and lined with thick shrubbery, it's a tropical haven in your own backyard.
 
• SPARKLING POOL, STEPS AWAY: But this isn't any ordinary pool – just a short stroll from your door, you'll find lazy river, bubbling hot tubs and plenty of space for splashing in the sun.
 
• OPEN LIVING: Whether you're planning an intimate getaway or a family affair, there's plenty of room for everyone inside.
 
• FULLY STOCKED KITCHEN: Equipped with all the appliances and cookware you'll need, the kitchen lets you enjoy a night in to the fullest.
 
• DINING AREA
 
• RESORT LAYOUT. All of our 3 condos are B-units face directly out onto the  waterpark-style pool and offers easy access to sugar sand Gulf of Mexico beaches.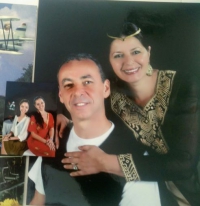 No Visitor Reviews Available