A325 Waterscape Budget Beachfront! Sleeps 8
Welcome to Sugary Shores A325 at the popular Waterscape! Your beach vacation begins here with our highly loved and adored family condo. Our 2 master suites, newly renovated bunk house and kitchen will whisk you and your family (up to 8 guests) away from all your worries and stresses of life. You are now positioned right at the beach!

Please scroll down for "A Quick Peek" detailed list.

If you have experienced all the trademark amenities at the popular Waterscape, than we don't need to tell you why you are back with us again! But, if you haven't had the pleasure yet, allow us to get you excited about your next family vacation spot. At Waterscape, enjoy laying back and letting the current take you away in the beautiful lazy river that includes a floaty tube for every family member. When you've worked up an appetite afterwards from all of your relaxing, hop on over just a few feet away to Fudpuckers, the popular beachside bar and grill. Grab a cocktail, chicken fingers, ice-cream sandwich, or a souvenir, and a fun kids drink in one of their trademark Fudpuckers cups. Brought your own meat? No problem! You can stay right where your family and friends are while you grill right next to the pool in one of the many Weber grills around the resort.

Head back to one of the many lounge chairs or tables w/ umbrella's available to you all around the resort to enjoy your meal. Afterwords, you could take a dip under the 10 ft water fall, play hide and seek in the cave, or walk gracefully into the pool on the zero entry side, a perfect place to splash for little ones! Swing around on the lily pads, and make sure you go under the giant mushroom and touch the blue stem for good luck on your vacation!

If you want something a little more quiet and gentle, head upstairs to the upper heated pool. Here you can relax and sunbath watching all the fun from the first 2 pools underneath you! Right next store will be the kids splash park. With the water only about 1 ft high and the entire area gated, a mom and dad can sit back and relax a little more. We like to head here while we grill up our burgers and brats for dinner so the kids can run around, and we can get those burger-babies cooked just right!

If all of this doesn't excite you, then we know why you are here. The beach, baby! Yes, Waterscape is located right on the beach, you can walk literally from the pools of Waterscape onto the sugary, white, sandy beach!

Here at A325, we want all of our guests to know that one of our biggest concerns is helping you create life long memories with your loved ones. And we will prove it to you with our actions. When staying with us, you get the most for those looking to be by the beach. With the Premier Beach Service Package, you get as good as it gets. Enjoy up 2 Waterscape beach chairs w/ side table for your days at the beach. Want to kayak, paddle board, rental a bike, or snorkel? No problem! Just let the beach service staff know and they will set it all up for you (Available March 1st-October 31st weekends in Nov), Our gift to you! Also, we have included a beach wagon rental waiting for you in the condo laundry room. Make heading to the beach easy by filling up the attached cooler with your snacks, putting any belongings in the large net basket, and sliding your drinks into the cup holders.

OUR GUEST LIST INCLUDES BUT NOT LIMITED TO:

-Looking for the fun!

Families and friends that are not looking to stay in and just look at the ocean, but be out in it! Our ocean view (no pool view) is not much to brag about and our guests would rather save their money and spend their day in the ocean or the pool!

-Familie with Littles that nap:

Since we are east facing, we do not get any noise from the pool. This way your littles can nap and have quite time uninterrupted.

-Families With Kids And Grandparents;

Each couple will get a master suite each with attached bathroom while the kids get their own bunk bed with privacy curtain.

-Big Families With Lots of Littles;

Let the littlest ones get the bunkbeds, while the older kids can sleep on the pull out sofa with memory foam mattress. The parents and grandparents can still have their own rooms and bathrooms!

Best Friends Making the Best Memories;

2 couples with kids. Each couple gets their own room, while the kids have a slumber party together in the bunk house, sleeper sofa, or pack n' play.

Top Notch Amenities on A Dime Budget;

Guests that aren't interested in spending more for the view. If you are on the go all day, this is the right stop for you. Limited beach view, but every amenity possible!

THE CONDO

Sugary Shores is not just an investment property for us. This is also where we create our own memories with our family. You will quickly notice a difference in our unit compared to others that are investments only. We have created our home to be easy and carefree, but with elegant finishes.

There is a slight view of the ocean between the Waterscape building and the hotel next door. The majority of the patio view is of the hotel next door. But because of this, we keep our prices budget friendly.

The Bunk House.

Inspired by our children, we have one of a kind, hand painted artwork (by yours truly!) hanging for your kids imagination to run wild. Eye catching privacy curtains so your littles can sleep sounder, Your kiddos will beg you to come back just for the Bunk house alone!

The Kitchen-

We are cooks in our household so we have made sure all the essential items needed for a love infused homemade meal are available to you. Don't get frustrated looking for anything, we have labeled where everything is to make it that much easier for you! Equipped with the usual stove, oven microwave oven, freezer and fridge with ice machine and water dispenser, dishwasher, and double basin sink. But, we have also included traditional coffee pot maker with reusable filter, Keurig coffee cup dispenser, crockpot, toaster, griddle, roaster, blender with smoothie cup attachment, baking dishes and pans, tea kettle, mixing bowls, electric mixer, and much much more!

Dining-

With may options to eat, lets start at the dining table. A perfect and elegant beach feel for up to 6 guests to enjoy dinner. Placemats available to keep the mess at a minimum, and battery powered candles to create a more romantic ambience.

Or, eat outside in the morning sun, or the shade of the afternoon on one of our 2 new, turquoise tables. Grab a margarita glass in the cabinet and party like its the best vacation ever!

Living-

Free Wifi all trip long so that you can keep posting all of your favorite memories. Grab a throw blanket from the closet and snuggle up next to your hunny. Enjoy playing an A325 loaner board game, reading one of our favorite books we have read together, watch one of our family friendly rental movies, or read your babies a bedtime story with one of our family kids books right in the TV hutch for your enjoyment! We have all of these options available for you, too. All we ask in return is to please make sure to put them back so that we and others may enjoy again!

Master Suites-

2 very comfy king sized mattresses, both with their own patio entryways. Connected to them both are 4 and 5 piece bathrooms with each having oversized tubs big enough for playtime in the tub! Hairdryers, bath towels, and soap is available, but don't forget to bring your own shampoo, conditioner, and beach towels!

SUGARY SHORES A325 QUICK PEEK
- True beachfront; no crossing roads or long walks, right on the beach just passed the Waterscape pool. 

- FAMILY FRIENDLY! Borrow our novels, kids books, DVDs, or games to borrow for the duration of your stay

- Very limited ocean view from the balcony and master bedroom

-Free PREMIUM Beach Service (Includes 2 beach chairs, umbrella, side table, 1 hour Stand-up Paddle Board, Kayak daily, available Mar 1 to Oct
    31,weekends in Nov 8am-6pm weather permitting)

-Beach Wagon available to borrow

- 2 Bedrooms with newly remodeled bunk house

- 2.5 Bathrooms w/ hair dryers, bath towels, and bar soap

- Sleeps 8 comfortably, Max is 8 

- King Bed in 1st Master + en-suite bathroom

- King Bed in 2nd Master + en-suite bathroom

- Twin bunks in the bunk house

- Queen Sleeper sofa with luxury memory foam mattress

- Dining table for 6 inside and 5 more outside

- Newly remodeled and FULLY* stocked kitchen

- Large balcony with afternoon shade 2 tables and lounge chair

- Washer/Dryer & WiFi

- Keurig Coffee Maker, traditional coffee pot with reusable filter, griddle, crock pot, toaster, blender, roaster, etc.

55" HDTV in Living Room w/ DVD Player and cable

40" Flat panel HDTV's in both bedrooms and cable

24" Flat panel HDTV with built in DVD player in bunk house

WHY DON'T WE HAVE REVIEWS?

Although A325 has had guests enjoying their stay for years, A325 is under new ownership (with us, Chris and Kendra!) That means we had to create a new listing. We are so excited to keep A325 alive and thriving better than ever with our love and care we have put into our beach family condo. We want to help our guests have amazing life long family memories like the ones we have created with this home.

We would love to hear about your favorite memories with us in a review! We are never to busy to read from our new found friends. Also, feel free to stop by our Facebook page for upcoming events, raffles, contests and pictures from us and our guests.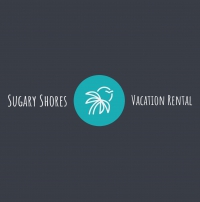 No Visitor Reviews Available