Sandestin Retreat
Enjoy the modern luxury of this stylish 3 bedroom townhome, ideally situated just 5 minutes from Miramar Beach and 30A beaches, providing an escape from everyday hustle and bustle. It features everything you may desire during your visit. In addition to the spacious interior, it offers a private patio with a pond view.
As soon as you enter into the luxurious townhome, you're welcomed by a contemporary open-plan living area, designed and furnished with numerous modern amenities that span throughout the entire interior of this stylish home.                                                                                                                                   
The fully equipped kitchen and its inviting dining area open onto the attractive living room, setting the tone for many memorable evenings. Plenty of natural light coming through the large windows and patio doors makes the whole home very bright during the entire day.                                                                                                                                
But the best is yet to come – once you are ready to rest and relax, please make your way to the comfortable bedrooms furnished to provide resort-like accommodations needed to recharge after an exciting day of fun in the sun on the most beautiful beaches of the Emerald Coast.                                                                    
LIVING ROOM      
It immediately feels like home, with the comfy sofa, stylish furniture designs, a coffee table for drinks and snacks, and an Ultra 4K smart TV for movie nights.                                                                                                             
Comfortable, Modern Sofa
Ultra 4K Smart TV
Stylish Coffee Table                                                               
Access to the Patio
KITCHEN & DINING
It is fully equipped with modern cooking appliances and suitable for preparing any meal, whether it is a simple breakfast, quick snack, or a 3-course romantic dinner. Spacious granite countertops and the central kitchen island provide plenty of space to work your MasterChef magic:                                                              
Microwave                                                          
Stove                                                                
Oven                                                                 
Refrigerator/Freezer                                                                
Coffee Maker                                                                
Dishwasher                                                                  
Toaster                                                              
Sink - Hot & Cold Water                                                            
Trays                                                                
Glasses                                                              
Silverware                                                           
Pots & Pans                                                                                                                          
Serve your delicious meals at the kitchen bar or the dining table right next to the kitchen if you choose to stay in and enjoy a home-cooked meal.                                                                
Kitchen Bar with 3 Bar Stools                                                               
Dining Table with Seating for 6                                                            
BEDROOMS  
The townhome features a tastefully furnished master bedroom. It offers high comfort and convenience to relax and rest after a memorable day of beach fun and shopping.                                                                                        
King-Size Bed in Master with Pillows, Linens, and Sheets
Queen Beds in Two Extra Bedrooms
Smart TVs in Every Bedroom     
Closets with Hangers and Shelves                                                                  
Night Stands with Reading Lamps                                                                  
Ensuite Bathroom in Master Bedroom                                                             
BATHROOMS
Wash your troubles away in the inviting full bathrooms stocked with all essentials for your maximum comfort and convenience.                                                               
Bath with a Shower                                                                  
Vanity                                                                
Mirror                                                                
Toilet                                                            
Plush Towels                                                              
Essential Toiletries                                                                                                                          
PATIO
Step outside on the private patio and bask in the sun while enjoying the gorgeous view.                                                          
COVID-19 SANITIZATION 
Heath, safety, and wellbeing of our guests are of utmost importance. For this reason, we use a thorough cleaning process after each check-out.                          
We look forward to hosting you! Let us know if you have any questions; we have the answers. Happy Travels!
**** Visit our
booking page
for updated availability and rates - Enter coupon code ECBYO for a 10% discount of stays of 5 nights or more! ****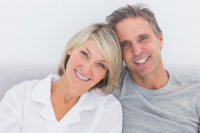 No Visitor Reviews Available