Sealoft 203
Minimum Age Required To Book: 25



ALL-NEW BEAUTIFUL KITCHEN AND BATH CABINETS WITH GRANITE COUNTERS. King, Queen, King in the loft bedroom, sleeper in the living room. New media chest with 43" TV and Blue Ray player. Total of 4 TVs. Spiral staircase up to large open loft bedroom with king and two twins rollaway, bath, and open balcony. Sleeps 10. Washer/dryer, garage.



Second-floor center unit. No-Smoking. Free wireless internet. . MAX 2 VEHICLES PER UNIT- no Rv/Trailers. Enjoy the intimacy of only 8 Gulf front units, all with screened porches.



Large Jacuzzi in master bath plus a large separate walk-in shower. Sealoft building has four 2BR one-level units on the ground floor, above are four 3BR 2-story townhomes with screened porch and open balcony on the 2nd floor for suntanning. Popular Crystal Beach, walk to Crab Trap restaurant, or walk less than a mile to Destin Commons, Rave Cinema, Barnes & Noble, Books-a-Million, Cracker Barrel, Olive Garden, and more!



Frequently Asked Questions:



What's a Cleaning/Property Prep Fee?: 

The bulk of your fee goes towards the off-site professional laundering. For efficiency of time and to preserve the life of the washers/dryers, we do not launder in the property.



Property preparation starts prior to arrival. Cleaners separate and bag up sheets, duvets/blankets, and towels needed for each property off-site. Once a cleaner arrives, they start with removal of all prior linens, towels, and duvets/blankets. These are placed in a set of laundry bags, removed from the property, and prepped for the professional laundry service. Cleaners then move on to making the beds and placing the linens/terry/amenities. 



Finally, they then move to what is traditionally thought of as cleaning: flat surfaces, appliances, bathrooms, floors, etc.



What is included in amenities?:

When we refer to "amenities" in this sense, we mean a starter items (gets you through first night then you need to shop): Shampoo, conditioner, body wash or soap, hand soap, paper towels (1 roll), toilet paper (1 roll per bathroom), dishwasher tab (1), laundry tab (1)



What is a Damage Waiver?

Most of the industry has moved towards damage waivers vs. refundable security deposits. This covers accidental (important) damages up to $1500 per reservation. If you do not see a damage waiver listed, that means that due to integration limitations, it has been added to the cleaning fee line item. Please contact us if you'd like to know how it is itemized.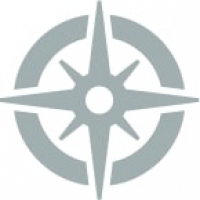 No Visitor Reviews Available